Edinburgh escort on
motorcycle
Charlotte is a 24-year-old escort, living in the city of Edinburgh. She describes herself as a happy, positive person who loves doing crazy things and spending time with friends.
Whenever she does not work, she loves being photographed! Let's hear her out!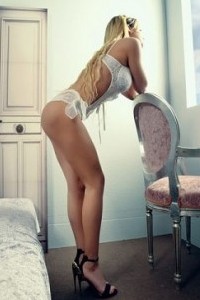 Q: Could you tell us something about yourself? What are your hobbies and interests?
My name is Charlotte, and I work as an independent escort in the city of Edinburgh. I am optimistic, always with a smile on my face, a little crazy, whenever the situation gets too boring, and funny. Or, at least, this is how most of my friends describe me. My passions are traveling, riding my motorcycle and being photographed. I consider myself very photogenic.
Q: Mention three perfect gift ideas.
One of the best gift ideas would be a professional camera for beginners, as I would love to unveil the mysteries of photography. Besides this, people can make me any kind of gift they want. It's the intention that counts!
Q: What would be the perfect date like?
Hmm. It is supposed to be special. I do not know exactly where or how it should be, but I know one thing. Whenever a guy wants to prepare a perfect date, he must make his partner feel perfect. This is the secret to a perfect date and a perfect relationship.
Q: What do you appreciate most about your job?
There is not something special that I appreciate about it. I do it because it provides me with everything I need: money, fun and a daily dose of energy! Besides this, let's admit it, being an escort (dating clients, socializing, smiling, etc.) is not that difficult, is it?
Q: Could you tell us a bit about your first escort job?
It was as boring, as funny. I met this guy, from Mexico, who tried his best to convince me that electronics are bad for kids, that electronics are 'evil', and so on, and so forth. I was like 'aha, sure, yeah'. I tried to listen to him, without being too ironic, and everybody got what he wanted. He got the listener, and I got the money. Fair enough, isn't it?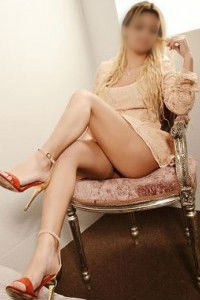 Q: How much time do you spend preparing for a date?
Hmm…That is a tough one! I really do not know. I suppose I never even thought about it. It takes around one or two hours, I think.
Q: What qualities does someone need to possess in order to become a successful escort?
You see, being an escort is not difficult, as I have already said. However, being successful might have its difficulties. A great escort must be a duplicitous person. She must know when to smile, and when to be sober, control her instincts and always think before doing something. In other words, she must do whatever the client expects from her. If he wants a sober listener, to share his sadness, she has to be that sober partner he is looking for. This is why guys pay money for escorts, to get what they want from them.
Q: What is your daily schedule like? How often do you work per week?
I do not know how to answer this question, because I don't have a predefined scheduled. It depends a lot, on how much I advertise myself monthly. Working independently means you have to deal with your own advertisement, and this takes time.
Q: Describe the best and the worst call-girl experience.
The best and the worst? I'll start with the worst one, to finish in a happy note. The best date I've ever had so far has been with an amazing cute guy, who worked at a beer company. He was 27 and I was 23, when he requested my services. We shared opinions, we talked, we drank beer and then, we went for a ride. The best part about it was that he had a motorcycle too.
As for the worst dates, the first escort date is definitely on the list!
Q: Do you have a list with regular clients? If yes, do you see them more often than new clients?
Yes, I do, but not many. I only have four regular clients. One of them is the guy who provided me with the best date ever. However, most of my clients are new ones, people who see me advertised on different websites, or escorts directories. Others request my services at their friends' recommendation.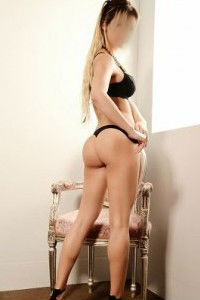 Q: Have you ever fallen in love with one of your clients? Have you ever been jealous of your regular clients or felt 'cheated'? If so, what did you do?
Love is both unexpected and unplanned. You cannot "program" yourself like a computer, on whom to fall in love with, and who not. It did happen to me once, but I do not like talking about it. Our fairytale has gone bad!
Q: What do you prefer: incall or outcall services?
Outcalls. Sometimes I go there on my motorcycle. However, someone always knows about my dates and makes sure that everything goes right.  I do this out of safety reasons.
Q: What sort of client do you want to see again?
Guys who love motorcycles, who love having fun, disinhibited men (and girls), whoever wants to feel good. I guarantee the best quality companionship ever.
Q: Where do you see yourself in 10 years?
On a motorcycle! Yes, I think I will never be too old for that. As for my job, I do not know if I will be working in the same industry. We will see.