Interview with Luanne
Luanne is a beautiful Edinburgh escort, who believes fun is more worth than anything. Despite her family and friends' bad opinion on escorts, Luanne decided to try this job, to see if it suited her personality. See…
…what she found out, after a year in the field!
Q: Could you tell us something about yourself? What are your hobbies and interests?
Hi! My name is Luanne and I'm a 24-year-old escort, living in the city of Edinburgh. My main hobbies and interests are listening to my favorite music, going out and taking care of my health and beauty.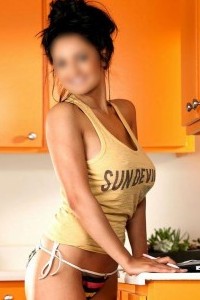 Q: Mention three perfect gift ideas.
I cannot think about three perfect gift ideas, but if something appeals to me, those are make-ups. If I had not been an escort, I would have certainly been a famous make-up artist. I just love the way make-up can change the way people look.
Q: What would be the perfect date like?
This depends. If I have a romantic boyfriend, he might take me somewhere mysteriously, with candles and flowers everywhere. If he were less romantic and more passionate, he would simply turn on the shower and make our home the place of perfect date. My perfect date would be anywhere and anyhow; it depends on who stands beside me.
Q: What do you appreciate most about your job?
The fun! Dating unknown persons or having double identity is a lot of fun! As an escort, you are whoever you want to be. If one night you want to be called Demi, you will be called Demi. It's that fun!
Q: Could you tell us a bit about your first escort job?
Uh, there was too much pressure from my parents and friends, who did not want me to become an escort, which made me unable to focus on the meeting. I was so distracted, wondering if I was doing the right thing, that I did not even look enough at that guy's face; that's why I don't even remember him right now. So, it was a pretty negative experience.
Q: How much time do you spend preparing for a date?
I usually spend around 2 hours. However, when I am in a hurry, 30 minutes are enough. I just shower myself and get going.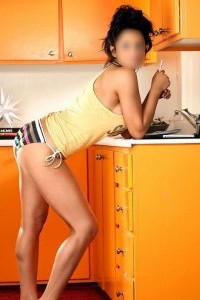 Q: What qualities does someone need to possess in order to become a successful escort?
It is hard to describe the perfect escort, simply because every escort, as well as every client, has another perspective on how she should be. In my point of view, an escort knows if she is successful or not, only after dating several guys. If most clients are satisfied at the end of the meeting, or request your services again, you can consider yourself successful.
Q: What is your daily schedule like? How often do you work per week?
I have around four dates a week, but this number depends from one week to another. I usually wake up, check the correspondence, take phone calls, schedule meetings and arrange them by priority.
Q: Describe the best and the worst call-girl experience.
I don't think I have a "best" or a "worst" one. During this year in the field, I learnt that there are amazing dates and less amazing dates, based simply on the connection between the escort and her client. Sometimes, you have clients you simply cannot connect with.
Q: Do you have a list with regular clients? If yes, do you see them more often than new clients?
Yes, I do. My regular clients can almost be called my close friends. Since they requested my services again, it means the first one went perfectly and we have managed to interconnect. After seeing a client several times, it is impossible not to feel attached to him.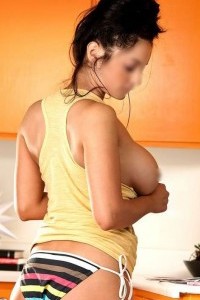 Q: Have you ever fallen in love with one of your clients? Have you ever been jealous of your regular clients or felt 'cheated'? If so, what did you do?
No, this is something that never happened to me. However, you know what they say: NEVER SAY NEVER.
Q: What do you prefer: incall or outcall services?
Whichever of them. The types of service, or better said the dating location is less important than the feature I mentioned above: the connection between two people who meet for the first time. I mostly provide services at my address, but I don't mind going to another addresses too.

Q: What sort of client do you want to see again?
I believe every escort loves respectful clients. Those people who can have fun without disrespecting the person beside them, is the sort of client I would like to see again.
Q: Where do you see yourself in 10 years?
I see myself eating popcorn and drinking soda with a client, while we watch a movie. In other words, I see myself doing the same thing as now, simply because this job makes me happy.