The challenges of being an escort
Does a job have to suit your personality? Carolina believes so! She is a successful Inverness escort, and no other job could suit her better. Her life is made up of fun, adventures and…
…daily doses of smiles. Dating clients is a way of earning a living, as well as enjoying life to the fullest.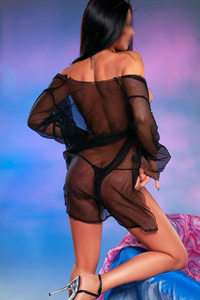 Q: Could you tell us something about yourself? What are your hobbies and interests?
I like to consider myself a happy person, who spreads joy around the world. I like finding reasons to smile every single day and think optimistically all the time. My hobbies are listening to my favorite music, dancing, going to the gym, living a healthy lifestyle.
Q: Mention three perfect gift ideas.
A pet! This is the perfect gift idea for me. If anyone wants to make me happy, she/he should definitely buy me a Chihuahua or any other toy dog! They are so tiny and cute! I also love receiving clothes and perfumes.
Q: What would be the perfect date like?
Personally, I like original ideas! My perfect date would have to be less ordinary. The place is less important. Everything should be spontaneous and come naturally. If the man is funny and disinhibited, like me, everything should go perfectly! If he is rather boring, shy or has a bad breath, he will ruin his chances of conquering me.
Q: What do you appreciate most about your job?
Millions of things!First of all, I have to tell you that I am in love with my job. I can make all the things I like, and get paid for it. I appreciate my job simply because it gives me happiness,as well as high opportunities of meeting important people from different fields. Making friends is very important; you can never know when you need them!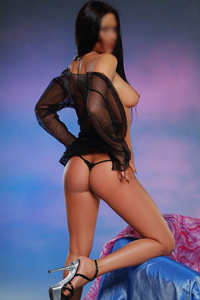 Q: Could you tell us a bit about your first escort job?
It was long ago. All I can remember is that we laughed all night. He knew he was my first client, and he teased me with this all night. Since then, I knew I was born to become an escort!
Q: How much time do you spend preparing for a date?
I spend about an hour and a half. Most of the time goes on choosing the right outfit. When I just cannot make up my mind, I just put on the first dress that comes to my mind. Sometimes,to spare myself the trouble, I just ask my clients what outfit they would like me to wear.
Q: What qualities does someone need to possess in order to become a successful escort?
First of all, each girl who dreams about becoming a successful escort must be PRETTY. I have seen many escorts, on different websites, who look like hell. I mean, no offense girls, but do you really think men would pay £200 for your fat stomach, which makes you look like you are pregnant?
Besides beauty, a good escort also has to be smart. This industry is very tricky, and if you are not enough smart to face the challenges properly, you will never become a great escort.
Q: What is your daily schedule like? How often do you work per week?
I work from Monday to Wednesday. The rest of the time, I do what I have to; attend some classes, go to the gym, meet my friends, and other such activities.
Q: Describe the best and the worst call-girl experience.
The best call-girl experience was last week. My client treated me really, really nice! He even brought me flowers and chocolates. He was really romantic.
The worst one was about a year ago, when I dated a dumb guy. I never judge my clients by their looks, but this one was creepy. I don't know if I got scared more by his missing teeth, terrible language skills or the dirty shirt he was wearing.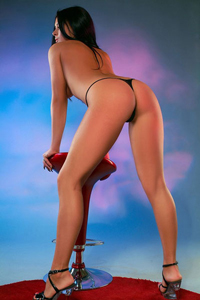 Q: Do you have a list with regular clients? If yes, do you see them more often than you see new clients?
It is not literally a list of regular clients, but I met some clients who liked me so much, that they made a hobbit out of dating me. They see me whenever they want and can.
Q: Have you ever fallen in love with one of your clients? Have you ever been jealous of your regular clients or felt 'cheated'? If so, what did you do?
This question is hilarious! No, I have never fallen in love with any of my clients, simply because I know how to differentiate my personal life from my professional one. The highest level of relationship that can be set between a client and me is friendship.
Q: What do you prefer: incall or outcall services?
Both! I cannot choose between them.
Q: What sort of client do you want to see again?
I would like all my clients to treat me like the last one I dated; the one who brought me flowers and treated me like a real woman. However, this job is, unfortunately, not only about what you want, but also about what you 'have to'.
Q: Where do you see yourself in 10 years?
This is a tricky question. I think none of us can know for sure how she/he is going to be in ten years' time. I think I will do the same think as now, but who knows the plans of God?