Interview with a busty Glasgow escort
She is young, beautiful and has everything she ever wanted. Her name is Lizzie and she is a hot Glasgow escort. Lizzie confesses that the first thing men notice about her is the generous breast…
…but this does not bother her. The self-confident lady has answered all our interview questions!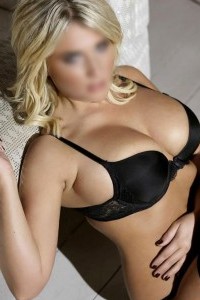 Q: Could you tell us something about yourself? What are your hobbies and interests?
People often tell me that 'I have the guts'. I am a strong woman, never afraid to speak her mind or to show her feelings. I consider myself happy because I got everything I wanted in life. I am free as the wind, independent and generally satisfied with my life.
Q: Mention three perfect gift ideas.
Books, crafted objects, and jewelries. These are three possible gift ideas. However, my friends know I am not picky!
Q: What would be the perfect date like?
Each date is perfect, if you want to make it perfect. Both persons must come up with interesting ideas and do their best to make the other person feel happy in his / her company. For me, a romantic place also helps making a date unforgettable.
Q: What do you appreciate most about your job?
I appreciate many things. Being an escort is a less ordinary job, which perfectly suits my personality and my lifestyle. An active open-minded person like me could never work in an office or deal with a stressful boss and boring daily activities. My job is perfect for me.
Q: Could you tell us a bit about your first escort job?
It was long ago; I cannot even remember it in detail. Back then, I was working for an agency, so I dated one of their clients, who had been previously scanned by them. I cannot remember what we did or talked about, but he was a respectful man, and this is what matters.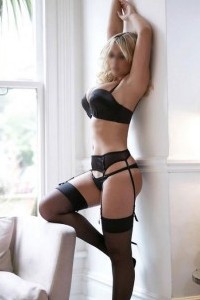 Q: How much time do you spend preparing for a date?
As much as possible. I always take good care of my physical aspect, because clients are visuals; they value physical appearance more than anything, so looking pretty when dating them is a very important aspect.
Q: What qualities does someone need to possess in order to become a successful escort?
One of the qualities an escort should have is beauty. Nobody looks for a highly intelligent escort, who looks like an ugly duck. When they take the money out of their pockets, they have the guarantee that they will meet a beautiful woman, an excellent companion and an understandable person. These three things are essential to be successful in the field.
Q: What is your daily schedule like? How often do you work per week?
I usually work from 9 to 10, from Tuesday to Friday. I spend the rest of the days with my family and friends. I have friends in the field who work each day, but continuous work can become unhealthy if you don't know when to stop. One day you notice that you do not have a personal life anymore.
Q: Describe the best and the worst call-girl experience.
I did not have 'a best' and 'a worst' call-girl experience, but I will mention two unforgettable experiences. One of the worst ones was two years ago, when I dated a very quiet guy. He did not say anything all night, so I did not know what to say either. I have never faced such a situation before.
One of the best experiences was with Tom, a famous Glasgow engineer, who is the exact opposite of the first guy. He is a very communicative person who taught me many things about life and relationships. He is a great company and a great friend.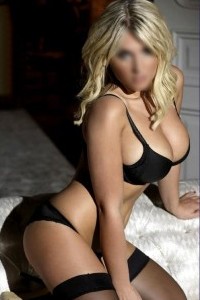 Q: Do you have a list with regular clients? If yes, do you see them more often than new clients?
Not really. I have Tom, who meets me weekly, and 3 other persons who visit me monthly or once every two months. Except for them, I only date new guys.
Q: Have you ever fallen in love with one of your clients? Have you ever been jealous of your regular clients or felt 'cheated'? If so, what did you do?
I never felt cheated, neither in my escort job, nor in my personal life. Whenever I had doubts about anything or felt insecure, I talked with that person about what made me feel like that, and solved the problem. I have never fallen in love with my clients. It is simply not ethical.
Q: What do you prefer: incall or outcall services?
It's not that I don't like taking risks, but working incall is safer than outcalls. This is why I prefer working in my very nice home!
Q: What sort of client do you want to see again?
I would like to see anyone who would like to see me! However, men lacking politeness or good manners are not on my list. If you just want to have fun, be listened or simply meet an understandable woman, call me!
Q: Where do you see yourself in 10 years?
Too much of anything is bad. I suppose I will have enough money by then, to start my own business and run it in family. If not, I will still be a Glasgow escort.