Aberdeen's Pubs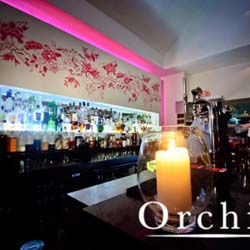 Orchid (51 Langstane Pl, Aberdeen, Aberdeen City AB11 6DJ / +44 7751 214550)
Guiding their business on John Lennon's statement 'time you enjoy wasting, was not wasted', people at Orchid bar are trying hard to offer their clients the best time ever. Once you walk through their doors, they promise you won't leave unhappy. On www.orchidaberdeen.com, their official website, you can find various materials standing as proof that this place is 100% fun guarantee!
Reviews:
• Excellent! Great service and atmosphere! – Anonymous
• Nice! – Lotus

Dusk Cocktail Bar (10 Bon-Accord Square, Aberdeen AB11 6DJ / +44 1224 594430)
One thing you have to know about Dusk Cocktail Bar: it is situated right in the core of Aberdeen city centre. Next, you have to know that it provides people with a good time, no matter the time, a great variety of mixtures of drinks and cocktails, as well as a welcoming staff, always ready to cheer you up. Dusk Cocktail Bar is a legend in Aberdeen, having a very good reputation.
Reviews:
• I love the cocktails they have the nicest décor and the friendliest stuff, I recommend it - Derek
• Great value for money, excellent cocktails - Manta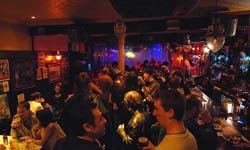 The Moorings Bar (2 Trinity Ln, Aberdeen AB11 5AA / +44 1224 587602)
The Moorings Bar is probably the liveliest place in Aberdeen. Describing themselves as 'the epitome of rock & roll', Moorings staff provides people with an entertaining atmosphere, where nobody could get bored. One of the main reasons people choose this bar is to forget about problems, and to be part of the different daily events with live bands, presented by the Moorings Bar.
Reviews:
• I love this place. The fact that they bring live bands every week makes it my favorite place! - Danna
• The best beers in Scotland, cool atmosphere. I feel extraordinary here. The pirate look is also fabulous - Joan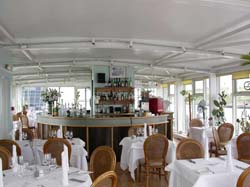 Silver Darling Restaurant (Pocra Quay, North Pier,, Aberdeen AB11 5DQ / +44 1224 576229)
The Silver Darling is more a seafood restaurant than a pub, but the great variety of tasty winery and other drinks made it famous as a wine bar. Whether you want to eat or just to have a good time out, listening to relaxing music, you can always choose this place. Another great reason for which you should choose Silver Darling is the extraordinary view it offers on Saturday night, over Aberdeen, when great ships come into port.
Reviews:
• The location is very romantic, I love this place - Anne
• I came here with my bf and we had the greatest time ever - Emily
• Excellent bar - Sue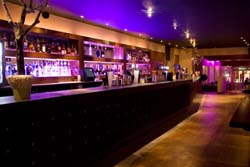 Amicus Apple (67 Langstane Pl, Aberdeen AB11 6EN / +44 1224 587717)
Planning an important event? Amicus Apple comes to your aid. Situated near to city's main attractions, famous venues and perfect malls for shoppers, Amicus Apple provides people with a great variety of drinks, from cocktails and wines to beer and lemonades. You're under 18? Then you can still have a good time, until 9.45pm. After the sun goes down, the temptations arise.
Reviews:
• I am not satisfied with the poor service but the location is fabulous - Gerard
• Good service and nice atmosphere– Anonymous