Edinburgh's Taxi services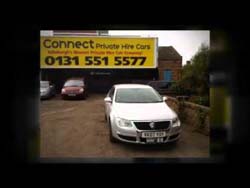 Connect Private Hire (Waterfront House, 4 Granton Square, Edinburgh EH5 1HE / +44 131 551 5577)
Connect Private Hire is about three things: quality, rapidity and friendship! By using their services, you will not have to wait an hour for a cab. Your taxi will arrive with the speed of thought, and you will find a nice car with comfortable seats and a friendly driver, ready to take you anywhere you need. Is it something more pleasurable than having a trustful company at your service?
Reviews:
• Thanks to these guys I was right on-time to the airport! -Bobby
• Unlike other taxi companies, this one showed up very fast! - Fiona

Edinburgh City Private Hire Ltd (7 Bankhead Ave, Edinburgh, Midlothian EH11 4BT / +44 131 477 4000)
How many times have you been angry because your taxi did not arrive on time, and you missed an important meeting or appointment? With Edinburgh City Private Hire, this nightmare will never become reality again. The professional drivers take great care to provide their clients with excellent fast services, in Edinburgh and in the surrounding areas. For more information, visit their official page www.edinburghcityprivatehire.com.
Reviews:
• I only used them once but I was satisfied with their services. I suppose they always come soon - Michelle
• I am completely unsatisfied with this company!! I was in a hurry and I called them and they didn't show up at all! I don't know what happened but I was late to an important meeting because of them, so I DON'T recommend them - Philip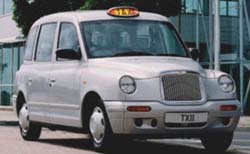 Edina Executive Cars (Unit 10, 78 Albion Road, Edinburgh, Midlothian EH7 5QZ / +44 131 656 9888
Have you ever been seduced, or conquered by a cab company? If not, it means you have not heard about Edina Executive Cars yet. Fully dedicated to customers' satisfaction, Edina Executive Cars is one of the most reliable companies in Edinburgh. Unlike other cab companies, they take great care not to disappoint their clients, to make them feel comfortable and drive them safely to the wanted location.
Reviews:
• Finding a reliable taxi company is a rare thing this days, however Edina Cars proved there are also exceptions - Anonymous
• Respectful drivers who always make me smile - Anda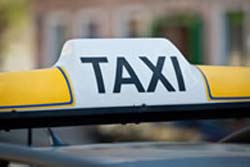 Persevere Private Hire (7 Carron Pl, Edinburgh, Midlothian EH6 7RE / +44 131 555 2323
Finding a good taxi company has never been easier. With Persevere Private Hire, transport is a pleasure more than a necessity. Whether you need to get to the other side of the town or just two feet away, whether it is 6 o'clock in the afternoon or 3 o'clock in the morning, Persevere Private Hire will immediately come to your aid. If you need to get somewhere and you don't have a car, or if you drank a little too much and you need a driver, you now know whom to call.
Reviews:
• They show up very fast which is a plus, the driver listened to music too loud which was a minus - Andrew
• I recommend them, they show up fast - Anne