Glasgow's Pubs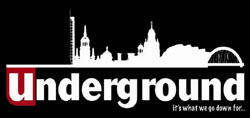 The Underground Glasgow (6A John St City Centre, Glasgow G1 1JQ / +44 141 553 2456)
The Underground Glasgow is one of Glasgow's most fascinating pubs due to its friendly environment and unique architecture. This pub provides pool tables, free WI-Fi and an excellent jukebox. Moreover, The Underground Glasgow is great for groups; credit cards are accepted and the best nights here are Friday and Saturday. The variety of people coming here creates a multicultural environment. Therefore, The Underground Glasgow is one of the best gay pubs in town!
Reviews
:
• The best gay pub I have ever been to. This is the kind of place where I never feel uncomfortable, unlike in other bars, and everybody is trying to have a good time, I highly recommend it – Paullie
• I am not from the town but when I get to Glasgow this bar is my first choice. The drinks are tasty and cheap and the people frequenting this place are kind and welcoming. Ah, and handsome - Susie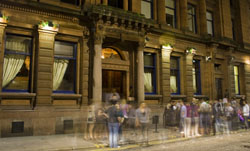 Polo Lounge (84 Wilson St Glasgow G1 1UZ / +44 845 659 5905)
One of the most famous gay bars in Glasgow, the Polo Lounge, is a remarkable place with excellent relaxing conditions. The best two things about this place are definitely its unique design and the fact that it has affordable prices. Every Wednesday the entry is free and the general atmosphere is great. People come here for several reasons, but most of all for its up to date music. So, if you look for a place to chill out, come and visit the Polo Lounge!
Reviews
:
• Love this place, it always makes me feel comfortable – Susanne
• I don't like it, sometimes it is very crowded, noisy and racist. I would not recommend this pub to anyone – Ricky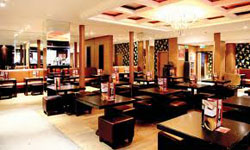 Social
After a hard day at work, this place is the perfect one for you. A relaxing environment with good music and friendly staff make the Social pub to be one of the most welcoming pubs in Glasgow. Due to the great variety of beers and the warm glow, here you can experience some wonderful moments together with your friends. The interior of the pub is nicely decorated, and as a result, this pub will make you come for some more.
Reviews
:
Review: (A beautiful pub with great choices of drinks. I always have a good time when I am there - Sammy)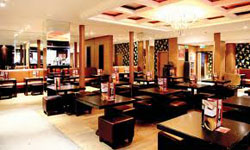 Cocktail & Burger (323 Sauchiehall St Glasgow G2 3HW / +44 141 353 0953)
During the day, here you will find an excellent place to relax, while the nights in this pub will be your perfect opportunity to escape and experience Glasgow's hectic nightlife. If you want to taste a strong coffee, a good cocktail or if you want to enjoy a cold beer, the Cocktail & Burger pub might be the place for you. The food is brilliant and the prices are reasonable. What are you waiting for? Go and have fun!
Reviews
:
• I am absolutely delighted with this place. The décor, the stuff and the menu contribute to its splendor. I love Cocktail and Burger for the delicious fresh food, always so well-cooked and for the great choices of drinks and deserts – Sam
• Great place to enjoy yourself – Thomson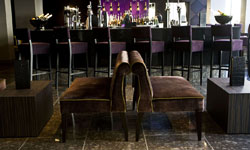 Bilberry Cocktail Bar
Private parties, special events, thematic gatherings or just a night out, you can find them all in the Bilberry Cocktail Bar. Close to several tourist attractions, this pub might be your place to regain your strength after a shopping session, or a long walk. The cocktail, which gives the pub's name – 'The Bilberry', is obviously the most representative one and it will be a loss not to taste it as you come here. Try it!
Reviews
:
• They always have special deals, the prices are affordable and inexpensive, I like the design which is so beautiful and makes me feel comfortable; I also like the stuff because they are always so friendly and welcoming! I highly recommend it - Frank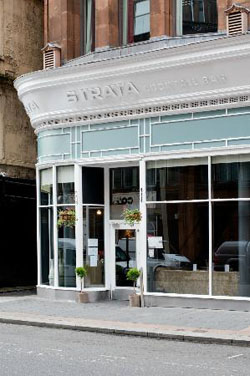 Strata (45 Queen St Glasgow, Lanarkshire G1 3EF / +44 141 221 1888)
Do you wonder what the strong points of this bar are? Well, it is obvious - not a very crowded place, close to the city center, with a great variety of drinks and hospitable staff. Some of the best chefs in the city will give their best to make the tastiest food for you while the bartenders will get you an unforgettable drink. In order to decide upon the quality of the services, you just have to come and see it for yourself.
Reviews
:
• One of my favorite cocktail bars in Glasgow. I am from Aberdeen and among the reasons I come in Glasgow with my friends is this incredible bar where the atmosphere is always high. The stuff is friendly and they quickly serve you. I would rate it with five stars out of five - Sammy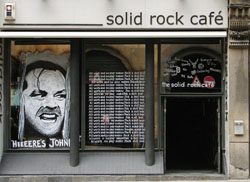 The Solid Rock Cafe (19-23 Hope St, Glasgow, G2 6AB / +44 141 221 1105)
Since 1987 this bar has welcomed people of all ages, different generations all linked by a good taste of music – the rock music. The free WI-Fi, the cool atmosphere, the food and the friendly people will definitely make you come for some more. One of Glasgow's best pubs, The Solid Rock Café can be your choice for a night out with your friends. This pub is great for groups, but can also be an option for a small talk with an acquaintance.
Reviews
:
• I don't usually write Reviews but this place deserves one. It is one of my favorite places in Glasgow. They have cheap drinks and nice stuff. The friendly atmosphere makes anyone want to come back - Joey
• The cheap beer and the rock music makes it the perfect place for all the rockers in the city. Rock onnnn - Sue.
• Dude, this is the best place in the world, they have anything you like, a big variety of beers at affordable prices, beautiful décor. The atmosphere is unique for no other bar in Glasgow can compete with this one! - Fred