Glasgow's Beauty Saloons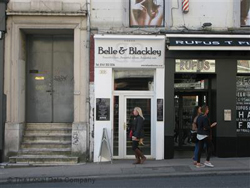 Belle & Blackley Hair & Beauty Boutique (205 Hope St, Glasgow, G2 2UP / +44 141 353 3334)
Are you in search for a styling session? Does your hair need a new haircut, or you would want a new makeup and you do not know where to go? It is easy now- try the Belle & Blackley Hair & Beauty Boutique and you will be amazed by the results. The fantastic stylists and the professional products make of this salon one of the best in town. Try it out and you will not be disappointed! You will look stunningly beautiful!
Reviews
:
• Great salon and welcoming stuff. I feel great each time I get here - Samantha
• Nice salon! – Anonymous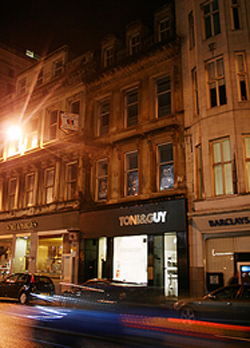 Spa In The City (96 St Vincent St, Glasgow, Lanarkshire G2 5UB / +44 141 221 5230)
Do you want to enjoy professional beauty services? Do you want to meet doctors who care for your health? Then you should come to the 'Spa in the City'. The appointments here can be made all day long; as a result, you do not have to worry about your schedule. The relaxing atmosphere and the friendly staff will always be there when you need them. Here you can find both body and facial treatments, which will guarantee you remarkable skin treatments.
Reviews
:
• Had a few treatments here! Fabulous place, friendly staff and a unique experience! I highly recommend it – Anonymous
• The best beauty salon I've been to. The girls are very professional and treat you like a queen - Sammy
• The best Spa in Glasgow, I highly recommend it. Thank you girls for doing such a great job – Marry-Ann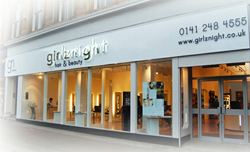 Girlznight (555 Sauchiehall Street, Charing Cross, Glasgow G3 7PQ / +44 141 248 4555)
As the name sounds, 'Girlznight' is a health and beauty center, especially created for girls who want to look beautiful and sexy. Here is the perfect place for you if you seek professional services and excellent client support. The great variety of services that you can enjoy here include body exfoliation treatments, body wraps, acne and makeup treatments, hair consulting and blow dry services, but also face massages and nail treatments. So, enjoy your afternoon at 'Girlznight'!
Reviews
:
• People working here are always welcoming and have a friendly attitude. For me this matters a lot when I choose my beauty salon! - Amie
• I recommend this saloon to anyone who wants to enjoy a unique experience. The girls did a great job with my hair and determined me to buy a hair care package. I can only say positive things about the salon and the stuff - Jeanette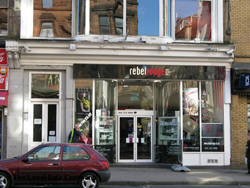 Rebel Rouge (387 Sauchiehall St, Glasgow, Lanrkshire G2 3HU / +44 141 333 9998)
Situated in the heart of Glasgow, Rebel Rouse is a welcoming and enjoyable place for you to make a change in your appearance. This place aims to be the best in town and therefore puts great value on its clients' needs and requests. Here not only that you will find the advice you need, but also top client services. Together with original and quality products, this salon also offers the opportunity to relax, as it is close to several famous restaurants and venues in Glasgow. Try it!
Reviews
:
• The friendliest salon in Glasgow, where I feel spoilt every time I go. I wouldn't change it - Rachael
• They did a great job last time I was there, I now have the most incredible haircut - Anne
• I was here only once but I was extremely happy with the color of my hair, it looked very nice, so I would definitely come back - Lolla