Life is not an easy road
How important are money for you? Would you sacrifice your personal life for it? Celia, a 24-year-old escort sacrificed everything for her job. Being an escort changed her life completely. The…
…next interview will tell us if it changed for the better or for the worse.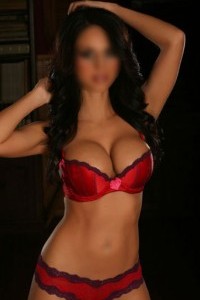 Q: Could you tell us something about yourself? What are your hobbies and interests?
Unfortunately, I don't have much spare time for my hobbies, because most of the time is dedicated to working and studying. When I do have some spare time, I like cooking and keeping in touch with my friends.
Q: Mention three perfect gift ideas.
I love receiving flowers, especially roses and lilies. Besides this gift idea, anything appeals to me. On my birthday, I receive all kinds of funny stuff, from talking toys to dildos and personalized paintings.
Q: What would be the perfect date like?
I don't know how the perfect date looks like, but I do know which would be the perfect place, for a perfect date: a yacht. Whether I am with the person I love, or with one of my clients, a perfect date must be next to a great man and an even greater companion.
Q: What do you appreciate most about your job?
I appreciate many things, from the freedom of choice, to the sizeable amounts of money I earn. Many people see it as "an easy job", but believe me, it's not! Despite the good money, entertaining lifestyle and freedom, just like every other job, this one also has its disadvantages. As a girl, you put yourself at great risk, when you go into a stranger's house. You could get killed in a second.
Q: Could you tell us a bit about your first escort job?
My first date went perfectly! I was enough lucky to date a man from Canada, who needed a good time, as much as I needed a good first experience. We both had a great time, we laughed, shared opinions, and much more! Everything went better than expected.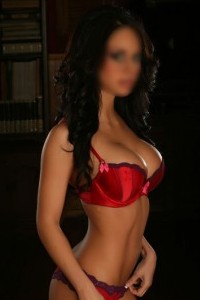 Q: How much time do you spend preparing for a date?
You know that girls usually spend much time preparing for a date. In escorts' case, "much" turns into "a lot", because each of us does her best to look impeccable, before dating a client.
The first thing a client looks at is your physical appearance. If you go to a date with a smell of sweat, with darkness under your eyes, and chipped nail polish, you have all the chances of him ending the meeting, during the first five minutes.
Q: What qualities does someone need to possess in order to become a successful escort?
A successful escort must be, first of all, a successful woman. You must take care of your physical aspect, keep yourself motivated and think positively. I believe this is the recipe for success in this field.
Q: What is your daily schedule like? How often do you work per week?
My schedule is pretty relaxed. I usually swim in the morning, and then I work (talk on the phone, check correspondence, schedule meetings, find new clients). I usually have at least one appointment a day, which means around 30 appointments a month. It is more than enough.
Q: Describe the best and the worst call-girl experience.
My life has definitely changed completely since I became an escort. Being an escort is not an easy job, but it's definitely less difficult than others. The worse experience so far was with an Asian guy who did not talk English. The date was compromised because we simply could not understand each other. I think at the end of the meeting, he regretted paying for my services, as much as I regretted not asking for additional details before meeting him.
One of the best escort experiences happened to me two days ago. The client needed me at his address and waited for me with a nice dinner. I had such a great time in his company! That night, I was the client and he was my escort-guy, as I was the ultra-pleased one.
Q: Do you have a list with regular clients? If yes, do you see them more often than new clients?
Yes. I must confess that 5 out of 7 are regular clients. I date only one or two new clients a week. The rest are regulars; people who dated me once and liked me. In this field, this is perfection. I could not be more satisfied from this point of view.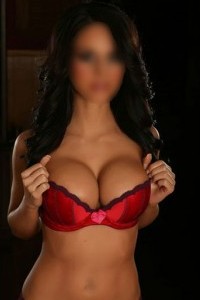 Q: Have you ever fallen in love with one of your clients? Have you ever been jealous of your regular clients or felt 'cheated'? If so, what did you do?
The answer is definitely no! This is not only unprofessional but also dangerous. Getting too involved in this industry will never lead anywhere, except for getting both persons hurt.
Q: What do you prefer: incall or outcall services?
There is only a slight difference between them. Whether I date my clients at home, or somewhere else, it's the exact same thing for me.
Q: What sort of client do you want to see again?
First of all, a guy who speaks English. I don't understand Chinese, Japanese or what other languages exist. Being able to communicate with your client is a very important issued. Secondly, I love meeting open-minded persons, who are not afraid to speak their mind, and men willing to bind new beautiful friendships.
Q: Where do you see yourself in 10 years?
It is hard to tell. I don't think anyone can have a clear view on where he/she is going to be in 10 years' time. My professional future will certainly depend on the experiences gained over the years, in this field. As for my private life, I've already sacrificed it long ago.